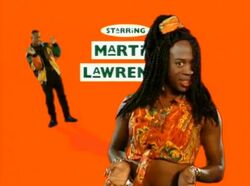 Full name | Sheneneh Jenkins
Occupation | Hair Salon Owner

Sheneneh Jenkins is a character portrayed by Martin Lawrence. Sheneneh is a sassy, ghetto, flashy, mouthy, confrontational, and feisty. She is the owner of Sheneneh's Sho' Nuff Hair Salon. Through Sheneneh is awkwardly tall and thick. She has something in common with Mama Payne, she doesn't like Gina. She lives in the apartment across from Martin.