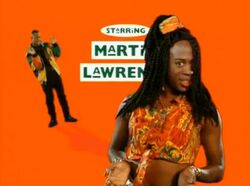 Full name | Sheneneh Jenkins
Occupation | Hair Salon Owner

Sheneneh Jenkins is a character portrayed by Martin Lawrence. Sheneneh is a flashy, Detroit, "ghetto girl", mouthy, confrontational, and feisty. She is the owner of Sheneneh's Sho' Nuff Hair Salon. Through Sheneneh is awkwardly tall and thick. She has something in common with Mama Payne, she doesn't like Gina. She lives in the apartment across from Martin.
Ad blocker interference detected!
Wikia is a free-to-use site that makes money from advertising. We have a modified experience for viewers using ad blockers

Wikia is not accessible if you've made further modifications. Remove the custom ad blocker rule(s) and the page will load as expected.